What is it with Thai restaurants and their corny names? I've heard of En Thai Sing, Thai Riffic, Thai One On and many more wittily named Thai places. It seems so much at odds with a cuisine that is so finely balanced and steeped in culinary tradition. Thai people do have a great sense of humour though especially in the local restaurant industry. Are the corny names just a Sydney phenomenon, will have to do some research…
So our last class for this term and the fourth of our foray into the Asian cuisines is the delicious food of Thailand. One of the students had been away to Thailand for two weeks and requested we wait for her to return to try these dishes. I always enjoy the comparisons between authentic cooking and my adjusted recipes that cater for vegetarians. It has taken a long time to develop recipes that have the depth of flavour and variety that is achieved when including fish sauce and other meat products.
I usually substitute fish sauce with Healthy Boy Thai Mushroom Soy Sauce (there's that Thai humour again!). It has a similar salty and earthy flavour to fish sauce. It's made with fermented soy beans and dried Chinese black mushrooms. You can find the pretty bottles at the Asian grocery store.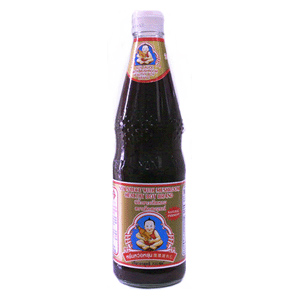 Another vegetarian substitute is Mushroom Oyster Sauce. Use this in place of the regular Oyster Sauce for stir fries and vegetable dishes because "oyster sauce" in not a euphemism, it actually is made from oysters.
As with Indonesian cuisine I substitute Shrimp Paste/ Terasi with Fermented Black Beans. Check the labels of the jars or tins in the grocery store carefully as some do contain fish sauce or dried shrimp.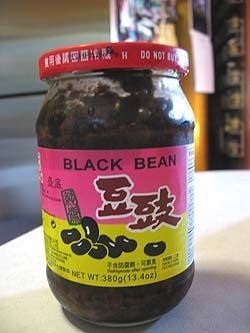 Apart from that almost any Thai recipe can be converted to a vegetarian meal using tofu, saitan or mushrooms. Though I've never tried to make a veggie Massaman Curry, that dish really is all about the meat, maybe big field mushrooms would work?
So this week's recipes are Pad Thai, Red Curry Vegetables w/ Tofu, Pumpkin and Zuchini Stir Fry and Sweet Sticky Rice with Pineapple (though in the photo I served it with mango).
I've posted most of these recipes before:
Red Curry Vegetables with Tofu
Sweet Sticky Rice with Mango and Coconut
Hope you have a chance to try them before next term starts again. The next course runs from 1 May to 26 June. You can enrol online here: http://www.cityeastcc.com.au/course/wovc
cheers,
Lorena xx